Wrap-up!
My clock reads 23:59 (11:59 pm) which means, sadly enough, that the
Read-a-Thon
is now over. I wanted to read more! Not that I can't or won't do that anyway...
As mentioned this was something new to me and I had a blast! It has been so much fun! Just reading, reading and reading whenever I had the time. Been a while since I did that to be honest.
Unfortunately I only had about a couple of hours to spare today but still, I did manage finish one book in that time!
I only participated in one
Mini-challenge
but I wanted to spend as much time possible reading. But that one challenge was really fun. I ejoyed this whole thing a lot!
My goal was to read six books. I only managed half of them. But I'm not sad about that. It's still three books in three days.
The books I've read:
Odd and the Frost Giants
by
Neil Gaiman
Vättar i väggen
by
Tony DiTerlizzi & Holly Black
Vampyrfesten
by
Benni B
ø
dker
This might have been the first time I did a Read-a-Thon but it will most definitely not be the last! If there's one next year again I'll sign up for that. No question about it.
---
Read-a-Thon: Mini-Challenge
This
Mini-Challenge
, hosted by
The Bookish Type
, reads:
Pick any book from your readathon pile and write a fake synopsis based solely on the cover. The synopsis does not have to be related to the actual book at all, just the pretty, pretty cover.
Right! I've never written a fake synopsis before so I'm a little nervous but I hope you'll like it. And that my English is understandable enough.
Halloween. The time of the year when the streets suddenly are swarming with the likes of monsters, cowboys and fairies. Fake ones, that is.
Lukas Watson is just like any other young boy. Except for the small fact that he's a wizard. A real one. And while out on Trick-or-Treat with his two best friends he accidentally makes a wrong-saying when trying to curse the old man Gibbons house, ending up cursing the whole town. All of a sudden every child has turned into whatever their costume was.
Now Lukas has to find a way to reverse the spell. But that's easier said than done, especially while dealing with a neurotic vampire and a zombie who faints at the very mention of blood…
---
How's it going?
Well, thus far I've read two books. Out of six. And it's already Tuesday night here in Sweden. Lucky I'm a night owl!

The two books are:
Odd and the Frost Giants by Neil Gaiman (Why haven't I read anything by him before this? I absolutely love his way of telling a story!)
Vättar i väggen by Toni DiTerlizzi & Holly Black (First book in the Spiderwick-series. The DVD have been standing in my bookshell for a while now but I didn't want to watch it before reading the book.)

This is fun! Even if I've only read two books in two days I'm happy with it. It's nice to feel like I'm really reading again. It's been a little too much other stuff lately... Now I'm gonna dive right into book number three!


Om någon vill att jag översätter detta till svenska så kan jag självklart göra det. Bara säg till i så fall! Men jag skriver det då i en kommentar här under, för enkelhetens skull.
---
Read-a-Thon
Thanks to
Bara en sida till
I found a
Read-a-Thon
. Doesn't it sound exciting? I was a little unsure at first, to read under pressure is not really my thing, but after reading up on it all I just had to submit myself. It did sound incredibly fun! A link to the readathon can be found
here
.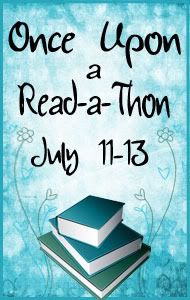 My goal for these three days will be to try and read a total of six books. Three in English; three in Swedish.
Click on image to zoom
The books I've chosen:
Coraline
by
Neil Gaiman
Dragonball Evolution
by
Stacia Deutsch & Rhody Cohon
Vampyrens huggtand
by
Tommy Donbavand
Vampyrfesten
by
Benni B
ødker
Vättar i väggen by Tony DiTerlizzi & Holly Black
Odd and the Frost Giants by Neil Gaiman


Läs inlägget på svenska här...
---
Läsmarathon
Tack vare
Bara en sida till
så hittade jag ett
Läsmarathon
. Visst låter det spännande? Jag var lite osäker först, att läsa under press är verkligen inte min grej, men efter att ha läst på så kunde jag ändå inte låta bli att anmäla mig. Lät ju faktiskt otroligt roligt! Länk till läsmarathonet hittas
här
.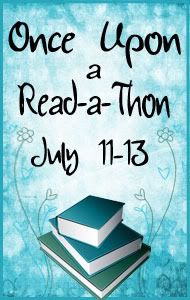 Mitt mål kommer vara att under dessa tre dagar läsa sammanlagt sex böcker. Tre på engelska, tre på svenska.
Klicka på bilden för större storlek
Böckerna jag valt:
Coraline
av
Neil Gaiman
Dragonball Evolution
av
Stacia Deutsch & Rhody Cohon
Vampyrens huggtand
av
Tommy Donbavand
Vampyrfesten
av
Benni B
ødker
Vättar i väggen av Tony DiTerlizzi & Holly Black
Odd and the Frost Giants av Neil Gaiman


Read the post in English here...
---
Hemligt kär av Joanna Kenrick


Joanna Kenrick
Hemligt kär


Natalie älskar Will.
Men Will älskar Paul.
Vem av dem kommer att våga berätta sanningen?

Jag gillade den här boken. Både språket samt själva berättelsen kändes väldigt lättförståeligt, inget kringel-krångel överhuvudtaget, även att den tar upp ett minst sagt aktuellt ämne. Den gav en känsla av ärlighet.
Boken passar utmärkt för barn och jag skulle vilja rekommendera den till grundskolorna runt om i landet. Jag tror många kan känna igen sig i berättelsen då den ger en inblick i hur det faktiskt kan vara i verkligheten.

Betyg: ****
---
Vampyrerna i Morganville
Glashuset av Rachel Caine
Utkommer den
1 augusti
Jag tycker det är så roligt att se när en bok som man läst och gillat blir utgiven här i lilla Sverige. Det ger en sorts känsla av stolthet och glädje.
Risken finns ju dock alltid att översättningen visar sig vara skräp. Men jag hoppas verkligen att de har lyckats bra den här gången för den här boken är värd att läsa. Gillar ni vampyrer och spänning så rekommenderar jag denna bok som innehåller mycket av båda.
Förlaget som ger ut boken på svenska heter
Styxx Fantasy
. Ett dotterförlag till
Kabusa böcker
.
Ni kan läsa ett utdrag ur boken
här
samt, om ni är intresserade, läsa min recension av titeln på engelska
här
.
---